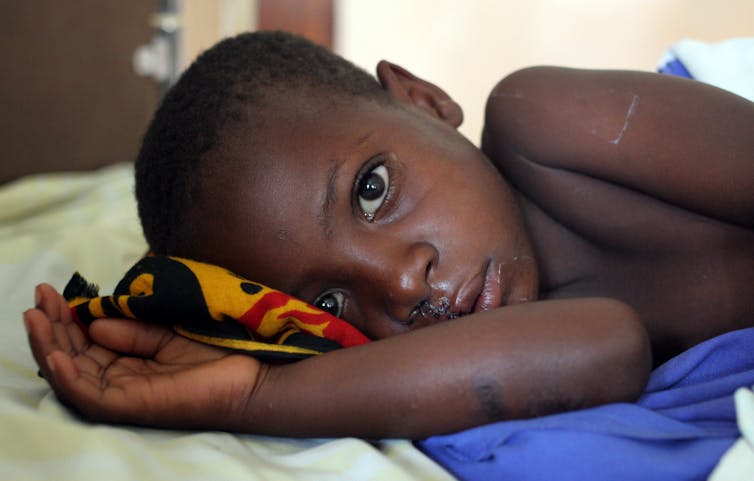 Zawadi Juluis Saidi had reconstructive surgery on her cleft lip at a Dar es Salaam hospital. African children
face huge barriers to surgery. Reuters/Sala Lewis
Joseph Kimani Wanjeri, University of Nairobi
About 6% of all children worldwide are born with a birth defect. More than 300 000 babies with birth defects die annually within a month of being born.
The most common birth defects are those that affect the skull or facial bones such as cleft lips and palates. These happen when parts of the developing face fail to fuse in the early months of pregnancy. A cleft lip affects facial appearance.
The cause of cleft palates is largely unknown. Some studies have suggested that poor nutrition, infections, consumption of tobacco, alcohol and certain medicines during pregnancy may be responsible. Inherited defective genes have also been identified as a probable cause.

Read More....